After 14 months of cooperative development and application, the AiLF Instruments U10 drone-mounted laser methane leak inspection device was officially introduced into the DJI sales channel.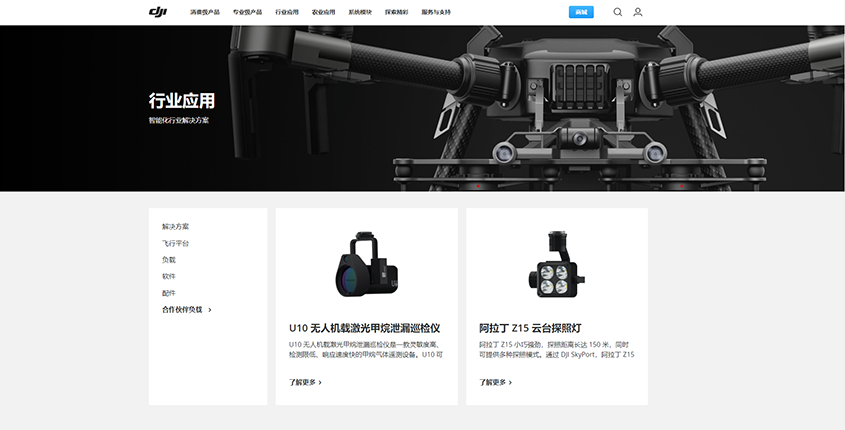 https://www.dji.com/cn/products/enterprise?site=brandsite&from=nav#partner-payloads
Alpha Instruments began research on drone-mounted laser methane detection in 2015, and conducted a wealth of adaptation and testing for multiple models and multiple application scenarios. At DJI AirWorks held in Shanghai in 2018, AiLF released the U10 drone-mounted laser methane leak inspection device for the first time.
In 2019, after 14 months of global testing and optimization, the U10 system has become a complete and mature system that combines the advantages of the DJI drone flight control platform, AiLF advanced laser detection technology and Alpha One inspection management software. Officially introduced DJI sales channels and became the official partner of DJI Industry Application.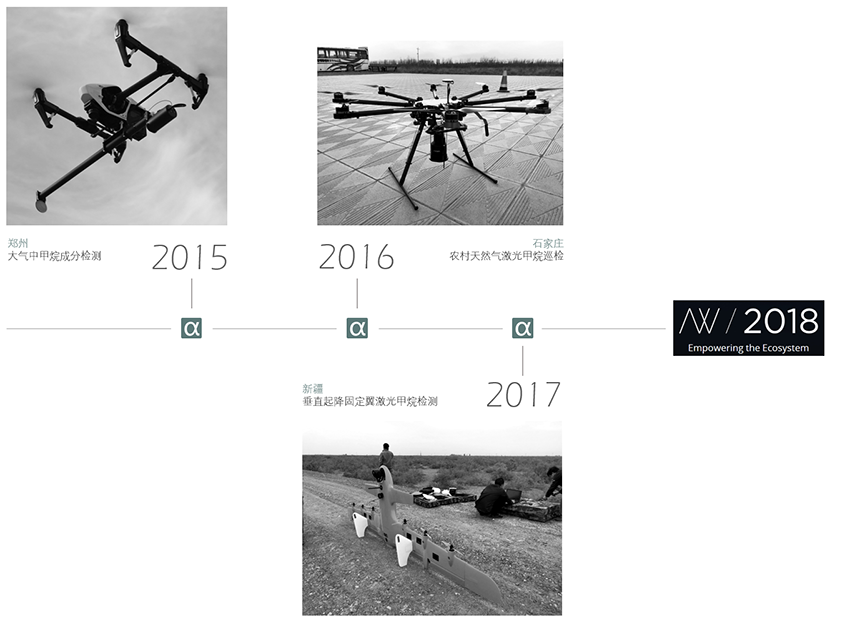 AiLF drone-mounted laser detection development history
The U10 is designed to meet the inspection requirements of pipelines and stations in areas where personnel could not be reached. Combined with the flexible and easy deployment features of the multi-rotor drones, it can automatically perform pipeline inspections and area scans according to pre-defined tasks and automatically record inspection tracks, leaks, and other event information, and directly generate inspection reports in various analysis charts.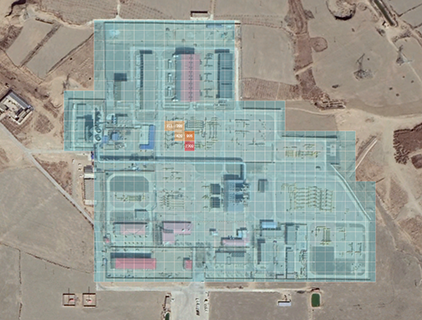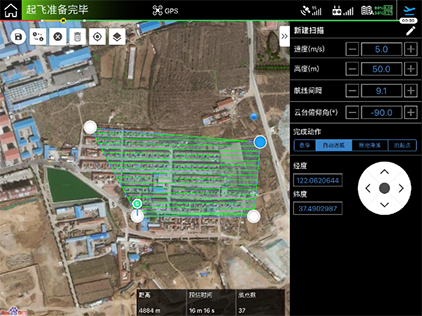 Till now, the U10 drone-mounted device has been deployed or application demonstration in many units domestic and abroad, including world-class enterprise groups such as PetroChina, Gazprom, and Saudi Aramco.